I read through the BIAB Bible in this forum and descided to have a crack at my first BIAB, FA Kikinda Pils, a german Pilsner.
I purchased a 60lt Crab Cooker from a local camping outlet as well as a 104000BTU gas burner. My beautiful partner sewed up a voil bag and Presto! I'm away!
I added some s/s bolts to the basket to keep it off the bottom of the pot
Here is the bag pegged in place. The top of the bag goes down between the basket and pot side to prevent it burning if I need to fire up the burner to maintain mash temp
I purchased the milled grains from LHBS
Time to pour in the grain and extract the golden nectar!!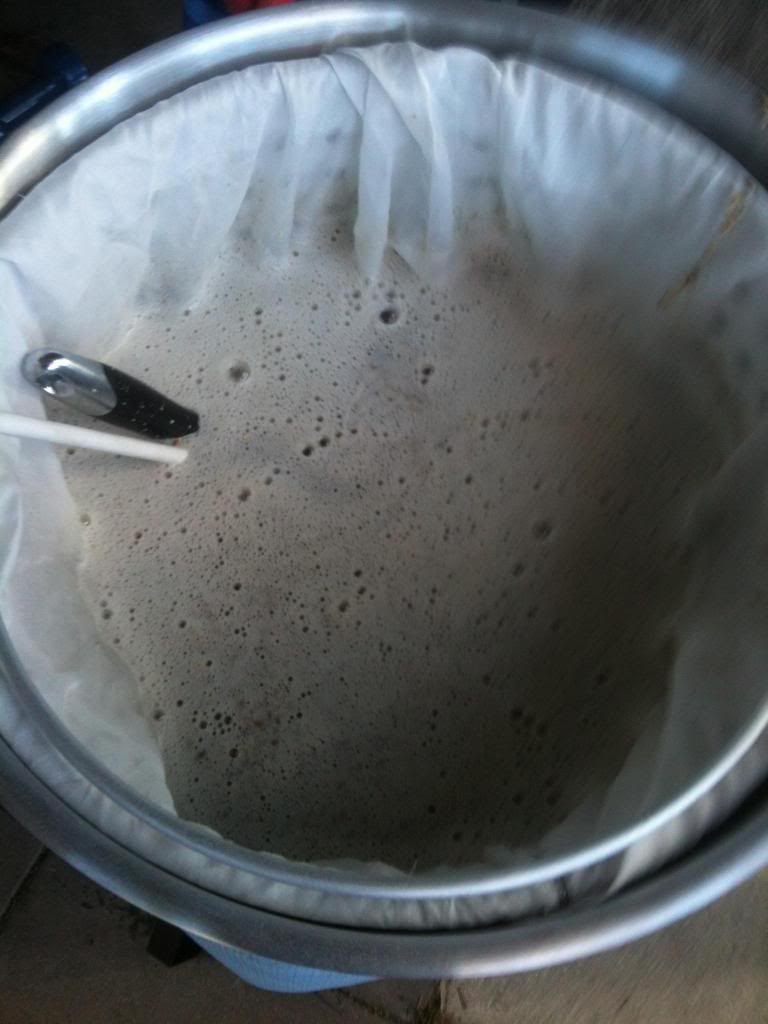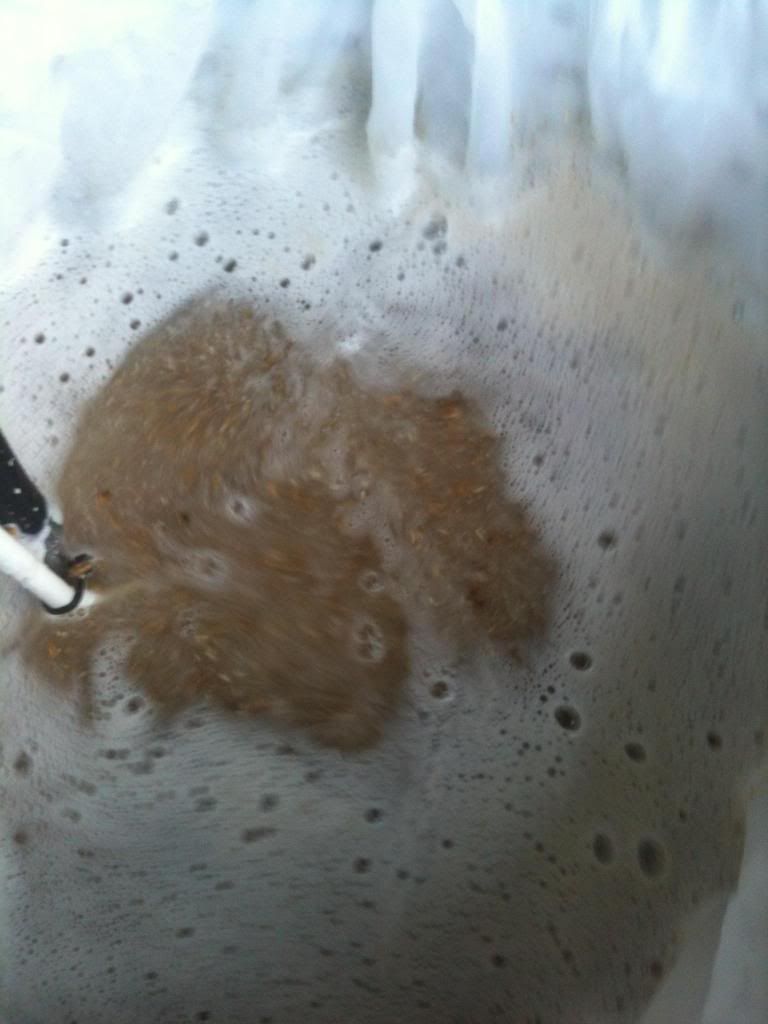 After a 90 min mash I sparged with 4 lt of mash temp water to get all of the goodness out of the grains. This took about 30 minutes. I fired the burner up and bought the pot to the boil.
A 90 minute boil, added hops and no-chill of the wort. I did a 1.5lt starter bottle with 200g of DLME and Saflager yeast. Pitched it the next day and it is bubbling away like a champion!
I will post the taste test results when its done.
Here is the recipe:
Fa Kickinda Pils (German Pilsner (Pils))
Original Gravity (OG): 1.047
Final Gravity (FG): 1.012
Alcohol (ABV): 4.62 %
Colour (SRM): 3.9 (EBC): 7.7
Bitterness (IBU): 35.2 (Average)
90.01% Pilsner
9.99% Munich I
0.5 g/L Chinook (11.4% Alpha) @ 60 Minutes (Boil)
0.3 g/L Citra (11.1% Alpha) @ 60 Minutes (Boil)
0.6 g/L Saaz (3.6% Alpha) @ 15 Minutes (Boil)
0.8 g/L Citra (11.1% Alpha) @ 5 Minutes (Boil)
1.2 g/L Saaz (3.6% Alpha) @ 5 Minutes (Boil)
0.2 g/L Whirlfloc Tablet @ 15 Minutes (Boil)
Single step Infusion at 64°C for 90 Minutes. Boil for 90 Minutes
Fermented at 18°C with Saflager W-34/70
Notes: 4lt @ 64c sparge through grain.
1.5lt ldme water yeast starter
Cheers
SCB